My to-do list for next spring is already growing. My husband and I are constantly working on the outside of our home. Ok, well mostly my husband!
When either of us cook, we love to have fresh herbs on hand. A garden never came to fruition this spring, but
this hanging gutter garden
might be the perfect addition to our side yard next year. It seems like a terrific idea for any small yard, patio, or balcony.
Is your spring must-do list already growing?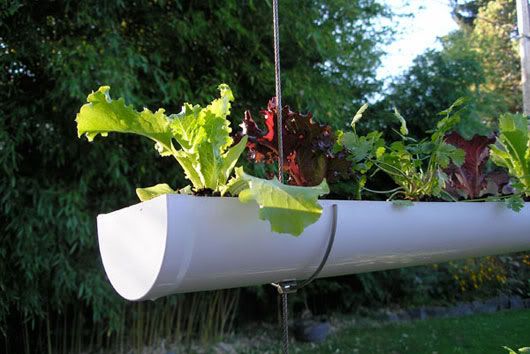 Images c/o aHa! Home & Garden